I'm gonna make this short and sweet.
The other night, while basking in the cinematic revelation that is The Greatest Showman, I, like usual, was treated to a few new movie trailers. Normally, I wouldn't bother to comment on such things because I prefer to reserve judgment on a film until it's, you know, actually a finished product worth critiquing. After all, 9 times out of 10, a movie trailer won't be an accurate representation of what audiences ultimately see (I'm looking at you mother!). But, then, as I sat in that dark theater, a familiar tune rang through my ears: "I haaaaaaave a dreeeaam…"
What happened over the next 2 minutes and 25 seconds was something of a roller coaster ride for me. I will do my best to recapture my mindset in that moment:
---
1. Oh right, I forgot they were making a sequel to Mamma Mia! That seemed a little weird when I first heard the announcement, but I dig a little ABBA and the musical is charming, so this could be fun. 
2. Starting off in the same way as the first movie trailer did with "I Have a Dream," huh? Okay, they're going for that "sense memory" thing to reel people in. OK, that makes sense. Lots of trailers do that.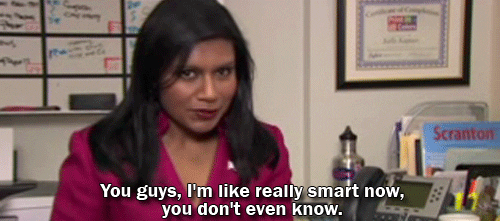 3. THANK 👏GOD👏 Christine Baranski is back. 
4. Amanda Seyfried's character is pregnant. Seems like a natural progression for this story to take. Alright, I'm intrigued.

5. There's our Meryl!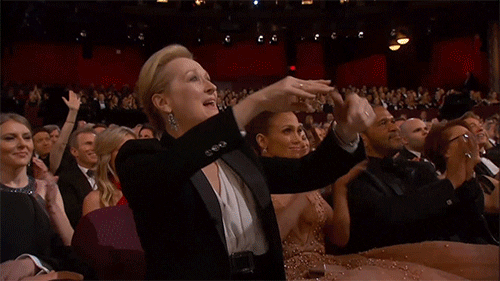 6. Are all those clips with Meryl from the first movie? That seems strange, but I'm still with you, Universal.
7. It's sequel and a prequel? Alright, I guess… The casting choice of Lily James seems like a great fit for young Donna, though. She looks just like Amanda Seyfried.
8. This is really starting to feel like it's more prequel than sequel? "Universal made a Mamma Mia! PREQUEL,"; there's something I never thought I'd say.
9.Why are my "bad movie senses" tingling the longer this trailer goes on?

10. Wait… they're not playing
any

different ABBA songs in this teaser. Are they… are they just doing a prequel with all the same songs from the first movie????

11. And now they've got me thinking that they couldn't find any good analogs for Brosnan, Firth, and 
Skarsgård as 20-somethings?
12. Are Baranski and Streep barely in this movie because, like, 80% of this teaser has revolved around young Donna so far and I'm preeeetty sure those Streep scenes were from the first movie?
13. I'm still not hearing any new songs. What gives?
14. Ummmmmm. That subtitle….
 
 15. You have GOT to be kidding me… I know that "here we go again" is a line from the song, but A) that is a subtitle begging to be lampooned as hard as The Squeakquel was, and B) if this doesn't steer headfirst into campy territory fast, this movie's got

BOMB

written all over it.
16. A white pantsuit???? Who could that….
17. SHUT. THE. FRONT. DOOR.
18. 
19. ANNNNNNND I'm back in!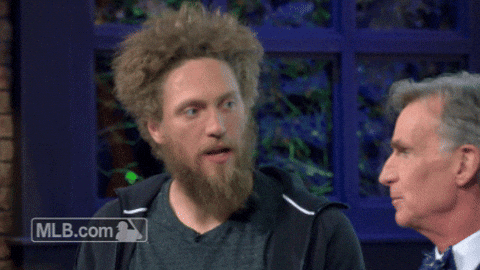 ---
In short, I think this GIF sums up my feelings on the trailer perfectly: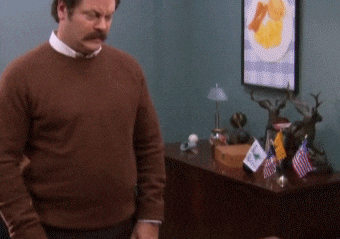 See you next year Mamma Mia!: Here We Go Again.