2017 has seen many spectacular films come and go. It has also seen its fair share of peculiarities; you know… those films that force you to pause, exit the world into which you've been absorbed and utter a resounding "huh?"
Some people call them WTF films. Others call them crazy. Me… I prefer the term "bonkers." What qualifies a film for "bonkers" status, you ask? If 2017's slate is any indication, that means it probably featured a lot of third act twists, child death, and, inexplicably, John Lithgow.
Here are my picks for some of the most bonkers films to grace cinemas this year. Needless to say if you read beyond this point, MAJOR SPOILERS AHEAD.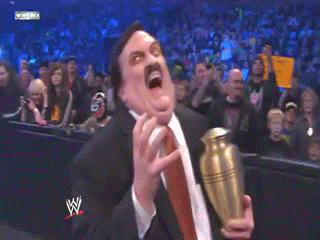 ---
Beatriz at Dinner
HOW BONKERS IS IT:

Just a tad bonkers
90% of Beatriz at Dinner isn't unusual. It plays as one part "fish out of water story" and one part suspense film as the titular Beatriz (Selma Hayek) finds herself stranded at the lavish home of one of her massage therapy clients, Kathy (Connie Britton), for the evening because her car fails to start. Similar to My Dinner with André, Beatriz at Dinner uses intense, thought-provoking conversations to reach peak tension. In fact, the politically tinged conversations that carry the film through to its climax are brutally arresting. Over the course of the evening Beatriz butts heads with one guest in particular, the Trumpian Doug Strutt (John Lithgow), on topics like his memoir, business empire, and immigration. Beatriz clearly believes Strutt to be the scum of the earth, and Strutt vice versa.
All this sounds like the makings for a great film, right? Well, things get odd from here on out. After multiple confrontations with Strutt over the evening, a tow truck finally arrives to take Beatriz home. Kathy, stressed from the night's tension, couldn't be happier for Beatriz to leave. En route home, Beatriz reflects on the evening's events and strangely asks the truck driver to turn around. They return to Kathy's house, Beatriz strides in and promptly stabs Strutt in the throat with a letter opener.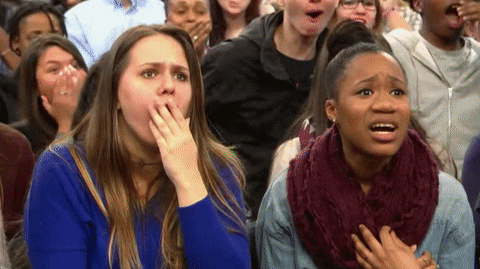 But just as we adjust to the shock of what's happened, this is revealed to be nothing more than a dream sequence. Beatriz goes back to the truck and seemingly opts to commit suicide in the ocean instead. Roll credits.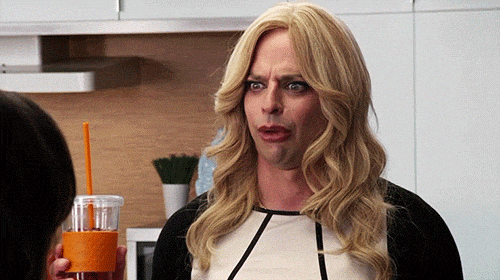 ---
The Square
HOW BONKERS IS IT:

Artsy bonkers
The crux of this Palme d'Or winner's plot rests on the opening of an art installation in Sweden, so you KNOW things are sure to go off the rails before the film ends. Not unlike Beatriz, The Square offers some interesting social commentary for moviegoers. It primarily focuses on topics of trust and caring, or more accurately, how little of it permeates society.
If those are the themes driving your film, the last things you probably expect to round out that story are ANY of the following: 1) the curator sleeping with an American reporter who nonchalantly owns a pet chimpanzee, 2) a tween's revenge plot against a middle-aged man, 3) a marketing team's controversial plan to promote an art installation with a viral video where a child explodes, and 4) an uncomfortable banquet that features a disturbing "performance" by a monkey man.
---
mother!
HOW BONKERS IS IT:

'If Aronofsky wants to explain this, let him' bonkers
Depending on who you ask, mother! could be a biblical allegory, a story about the creative process, one big metaphor for environmental protection, or any other number of things. What one can say for certain though, is that few other films baffled its viewers in 2017 the way this one did. Audiences went in expecting a horror film, but what they got was something more akin to the indie artist approach one might find in films like The Square. It's also a disorienting claustrophobic onslaught that ends with Jennifer Lawrence screaming hysterically while a group of carnivorous house guests have their way with her baby. On second thought, that does sound pretty horrific…
Alas, if only it could have given us more Michelle Pfeiffer.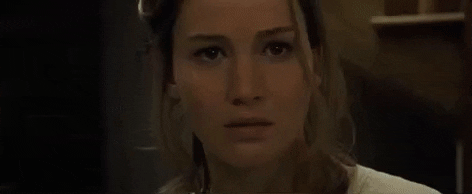 ---
The Book of Henry
HOW BONKERS IS IT:

'Disney almost let this guy direct Episode IX' bonkers
Again, a film that starts out normal(ish) before it goes completely off the rails. Unlike Beatriz, The Square, and mother!, The Book of Henry proves less shy about wading into bonkers territory. By the time we reach the second act, not only is our presumed main character dead, but Henry has gone the extra mile of planning the perfect murder of his family's abusive next door neighbor… and he wants his bereft mother to finish the job.
Frankly we should all be grateful The Book of Henry was such a bomb, particularly a certain subset of people who considered The Last Jedi the greatest affront to all things Star Wars. If you really thought Episode XIII was terrible (it wasn't) then at least be grateful Kathleen Kennedy and Disney didn't want to subject the world to Episode IX under the "steady" hand of Colin Trevorrow.
---
Brigsby Bear
HOW BONKERS IS IT:

Sweet and charming, but if it came out 15 years ago, critics would label it Death To Smoochy' bonkers
If you regularly watch SNL, then you're probably familiar with the kind of sketch that's become a fixture since the arrival of Kyle Mooney and Beck Bennett. If you haven't, here's the formula: Something starts out slow and sincere with a bit of an indie feel, then it takes a crazy left turn about 3/4 of the way through. Brigsby Bear is what happens if those sketches never get to the crazy left turn and run for an extra hour and 35 minutes.
---
The Great Wall
HOW BONKERS IS IT:

'Tom Cruise in The Last Samurai, but with more D&D' bonkers
Maybe this is cheating since The Great Wall originally debuted in December 2016 in China before getting a wide release in February 2017. Either way, I'm considering it here because this film simply contains too many insane elements to ignore.
This film's trailers no doubt stoked as much intrigue from moviegoers as it did ire. "What if the Great Wall of China was built to keep something beyond human out," they suggested. Right there you have a simple, effective tagline for a film that sounds pretty exciting. Unfortunately, The Great Wall is anything but that. Sure it contains some visually stunning landscapes and acrobatics—I wholly admit to enjoying any scenes where we got to see feudal China's Cirque Du Soleil Power Rangers—but this film's greatest crime isn't whitewashing, it's just that they made something boring. That's unacceptable when your movie is supposed to be one part heist film and one part alien invasion.
---
The Shape of Water
HOW BONKERS IS IT:

'Michael Shannon' bonkers
Guillermo del Toro is a visionary for the ages; the very definition of an original. He's also the man who helped bring a film to the big screen this year about a mute woman in 1960s Baltimore who falls for and ultimately boinks the creature from the black lagoon.
As a modern day fable, there's a reasonable amount of leeway one can, and is kind of forced to, afford The Shape of Water for its creative choices. I think Pop Culture Happy Hour's Glen Wheldon summed it up nicely in this tweet.
I can't really hold those quirks against it though. After all, I'm someone who loves films about a gang of space mercenaries whose ranks include a talking raccoon and a sentient tree that only speaks three or four words depending on the day. Not to mention, the same company that makes those films is about to mirror the comics in next summer's Avengers: Infinity War by having a woman fall in love with synthetic android. I guess what I'm saying is: once magical realism makes its way into the equation, one kind of needs to let go of the whole "logic" thing.
---
Pitch Perfect 3
HOW BONKERS IS IT:

'Aca-scuse me" bonkers
Seriously, what is it with 2017 and weird third act twists?
Most of what you've come to expect from the Pitch Perfect films shows up here: you've got your riff-offs, a big competition, and the ever-hilarious Elizabeth Banks and John Michael Higgins. You also get an out-of-nowhere subplot that feels like it was ripped straight from this summer's Baywatch. John Lithgow—who has now found his way onto this list twice— arrives as Amy's (Rebel Wilson) wealthy, criminal of a father and he's sporting a sorry British accent. He's also named Fergus.
Frankly I could stop there, but for the sake of being thorough, I need to make it clear just how weird things get once the Bellas and Fergus cross paths. You see, Fergus wants Amy back in his life and he goes to some very excessive lengths to do so. For example, when Amy refuses to come back with him after she's been lured to a HIGH STAKES POKER TOURNAMENT (sidenote: did I mention that we also learn Amy IS NOT her real name), Fergus seeks revenge on his daughter by kidnapping the Bellas to his yacht uses them as an extortion tactic on Amy. How did this all make it into a freaking Pitch Perfect movie.
Oh yeah… DJ Khalid is around for most of this film too – as himself.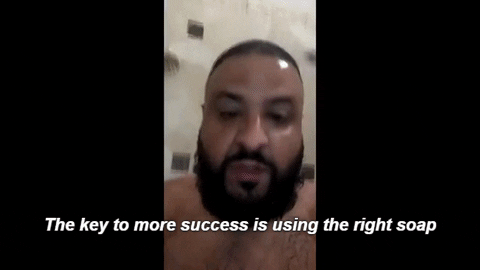 ---
What do you think were the craziest films of 2017? 
Sound off in the comments below.